Shot peening
The shot peening of the metals represents a further surface treatment carried out by means of special
booths in which the metals are "hit" with high pressure jets of particular mixtures of glass or ceramic grits.
The shot peening of the stainless steel 304-316 not only allows to give the product a decorative aesthetic
appearance, but above all implies a sanitization process. In fact, the metal can be subject to oxidation, so to
guarantee the stainless steel's oxidability again, it is our task to restore the initial characteristics by carrying
out a work cycle made of decontamination before shot peening, thus preparing the surfaces to be worked in
studied and born plants to retain carbon particles, finally restoring the chromium oxide film. The micro-shot
peening is a peculiar surface finishing treatment achieved through the use of special glass and ceramic
micro spheres, which are precisely launched by means of a nozzle – and therefore pressure – on the metal
object to be treated. Looking at stainless steel only, it should be emphasized that micro shot peening can
provide a result that is both better and with fewer side effects than other operations such as satin finishing,
brushing, scotch bright finish and pickling: a surface in micro-shot-blasted stainless steel with the special
micro-spheres will in fact know neither scratching nor annoying streaks.
But obviously we are not only talking about aesthetics: if in fact the impact on the eye is decidedly positive
after a micro-shot-peening treatment, it should be emphasized that this process also raises the mechanical
characteristics of the product thus worked, which has significant improvements also in terms of hardness and
resistance, to the full benefit of its use and durability. In this sense, therefore, the micro-shot peening
process can be crucial in more than one sector such as the food sector, but also the pharmaceutical sector,
the packaging sector and the automotive sector.
Cold sheet cutting
Cold tubular and profiled cutting
Plasma cutting
CNC nibbling
CNC punching
Drilling
CNC bending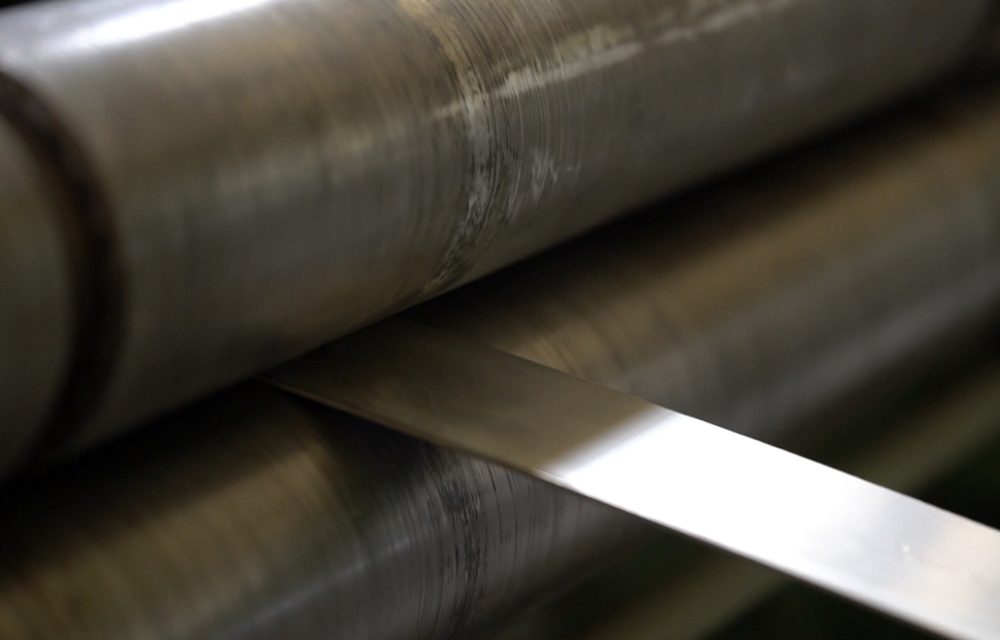 Calendaring
Mig-Tig welding
Deburring - Grinding
Metal satin finishing
Metal Polishing
Shot peening
Embellishments
PVC protection